Hereditary Genetic
Cancer Test

A Carcinogenic (CGx) test identifies specific inheritable gene mutations that may increase an individual's risk of developing or redeveloping cancer.
This test provides insight by analyzing genes and tumor markers, including BRCA1, BRCA2, ATM, COH1, MLH1, HSH2, MSH6, and PTEN.
Watch this Short Video
About Hereditary Cancer Testing
What is the Bloom
Hereditary Genetic Cancer Test?
Genetic testing seeks specific inherited changes (variants) in a person's genes. These genetic variants can have harmful, beneficial, neutral, or uncertain effects on disease risk. Harmful variants in certain genes are known to be associated with an increased risk of developing cancer. These inherited variants are estimated to contribute to approximately 5 to 10% of all cancers.
Cancer sometimes appears to "run in families" even if not caused by an inherited variant. Shared environments or lifestyles, such as tobacco use, can lead to similar cancers among family members. However, specific patterns within a family, such as the types of cancer, non-cancer conditions, and typical ages of cancer onset, may suggest the presence of an inherited susceptibility to cancer.
Watch this short video to learn how to perform the Bloom cheek swab test in the comfort of your own home.
Hereditary Cancer Awareness
While everyone is at risk of developing cancer, understanding and mitigating exposure can significantly impact prevention and treatment. Some individuals are genetically predisposed to certain types of cancers due to familial patterns. Genetic testing for hereditary cancer can provide essential medical information for the patient and blood relatives.
Understanding your genetics, especially when diagnosed with a disease or revealing a family history through testing, helps make more informed treatment decisions. It also provides insight into how specific predispositions might impact your family, including children, siblings, aunts, uncles, nieces, and cousins.
Results from the Bloom Genetic test allow collaboration with healthcare providers to explore lifestyle changes and informed decisions to reduce cancer risk. This test increases the probability of early detection, significantly improving the rate of survival.
The test includes over 80 genes, indicating an increased risk of various cancers, such as breast, ovarian, colorectal, or prostate cancer. The comprehensive CGX panel covers over 12 different cancer types, providing a thorough evaluation of cancer-related genes within a family.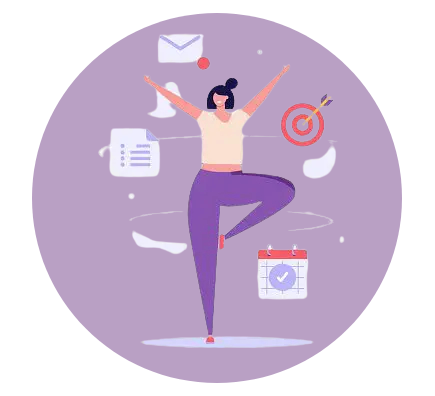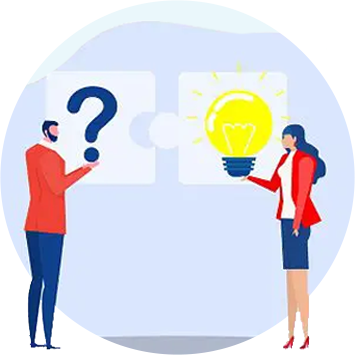 Who Qualifies for a Bloom
Hereditary Cancer Test?
Primary qualifications include a personal history of one of the following cancers:
Hereditary or Predisposition Cancer Genomics
Molecular testing seeks specific inherited changes (mutations) in a person's genetic makeup. These genetic mutations can have various effects on a patient's health. Harmful mutations may increase the chance or risk of developing diseases such as cancer. Inherited mutations are estimated to play a role in 5-10% of all cancers. These conditions are considered hereditary, and appropriate genetic testing can determine an individual's risk.
Some people inherit mutations in the germline, allowing these mutations to pass from parents to children. There are two classes of cellular genes: oncogenes and tumor suppressor genes. Often, multiple genetic mutations in a single individual are responsible for the development of hereditary cancers.
While inherited genes bring forward many positive traits, they can also impact health. Certain inherited conditions can increase the risk of cancer or other illnesses. Through testing, individuals can learn if they have an inherited condition that places them at a higher lifetime risk of cancer or other diseases. If testing reveals carrier status, proactive lifestyle changes and medical care can be pursued.
Feel free to explore the details of the Bloom hereditary cancer screening test. Take your time to understand all aspects of the test. If you have further questions, you can contact our customer service hotline at 877 706-GENE (4363).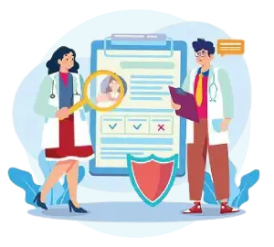 Genetic Testing Fact Sheet:
A comprehensive overview of genetic testing, its benefits, and implications for disease risk assessment.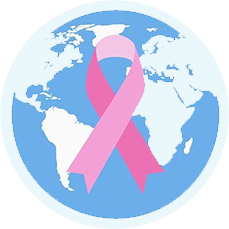 Hereditary Breast Cancer:
In-depth information on genetic factors contributing to breast cancer risk and guidelines for hereditary testing.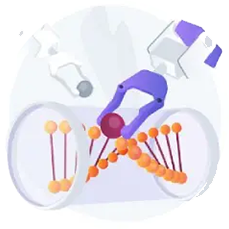 Expert insights and trusted resources for understanding genetic testing's role in cancer risk assessment.